Happy December! Can't believe that it's December already. :) Time flies so fast! Today I bring you the newest edition of Monday Muse! I got the idea to post seven things I love from this gorgeous blog, Eat This Poem. So here are seven things that are whirling in my mind in December:
1. Rain.

It's raining every day here. I don't have to do laundry. More time to read books and snuggle in my bed with a cup of tea. Rain is basically the most legit reason for me to being lazy.
2. Ed Sheeran's songs. I basically finished Beastly by Alex Flinn while listening repeatedly to songs in Plus album. Ed's tunes are addictive.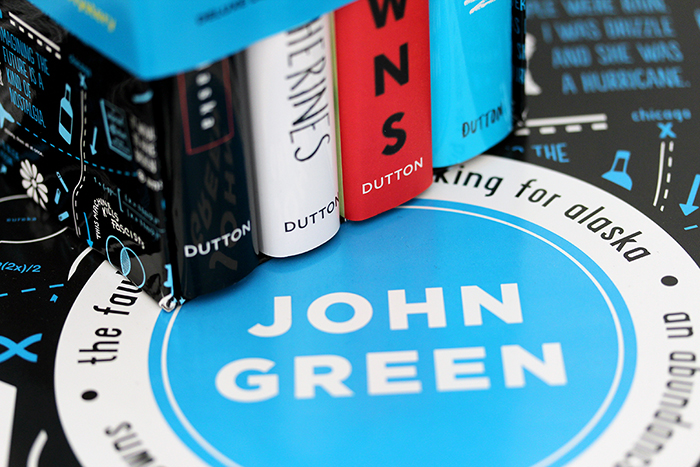 3. Drooling over John Green's box set.

I'm in love with John Green's characterization ever since I've read The Fault in Our Stars. You can check out the blog post of the designer of the box set's illustrati

on here.
4. The newest site

for

bookworm, Riffle. I received my invitation to Riffle few days ago and I don't think that I would use that site much. How about you? Anyone on Riffle yet?
5. Contemplating to get Kindle Fire HD.

Do you think you read faster when you have an e-reader? What kind of e-reader would you recommend to me? I'm afraid t

hat I might would use the device for Wi-Fi instead of reading. I'm such an easily distracted reader. >.<
6. Just finished reading The Disenchantments by Nina Lacour. Loving the story and the characters! It's very refreshing to read from the POV of male protagonist. :)
7. My final exams this semester will start in two/three weeks from now, so

I might will disappear again in the last week of December.

I'm so sorry! I feel like a bad blogger. *shakes out the dust* I'm very sorry, I hope I can catch up with the reviews, comments, and everything else in January. I'm going to miss you guys terribly. *sheds tears*
And that's the end of Monday Muse this week! I hope you had wonderful December kick off, and even it wasn't wonderful, don't forget that you still have the whole month to make this month awesome. :)
Tell me anything you want in comments! Oh, and some e-reader advices would be very helpful too! Thanks in advance, and as always, thank you for reading my musing! ♥