Hello everyone! Today I have the pleasure of sharing with you my interview with Sarah Alderson, the international bestselling author for Hunting Lila series, Fated series, and many other books. She is here today to tell us more about her newest book, OUT OF CONTROL. In the end of the interview, rejoice because we have a giveaway for Catch the Lune's dear readers YAY! ;)
Let's get on to the interview!
Hi, Sarah! Welcome to Catch the Lune! It's so amazing to have you here. *hands over a glass of coconut* Please tell us a bit about yourself! :)
I'm from London originally but I have lived in Bali for the last 4 years!
I worked in a non-profit for nine years before quitting my job, travelling the world with my husband and daughter and deciding to become an author.
I write young adult fiction (Hunting Lila, Losing Lila, The Sound…) and also New Adult fiction under the name Mila Gray.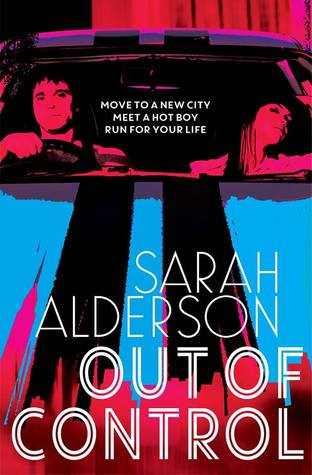 OUT OF CONTROL, your newest book, focuses on human trafficking. What is your inspiration to write the story? How did you gather data to add details for your story?
Someone came up to me at a party and told me I should write my next book about human trafficking. I dismissed the idea at first as I didn't feel qualified but then I felt like it was something that really needed addressing and I realised I had a platform from which to shout about the issue and hopefully inform readers.
I spoke to people who work for the UN tackling the issue and I read several books - witness accounts and memoirs. I didn't feel comfortable writing from a victim's POV so I switched it and made Liva the daughter of a man who runs a task force tackling human trafficking on behalf of the US government.
I heard that you have decided to venture to New Adult genre with your book (soon published in June 2014), COME BACK TO ME. What made you want to write in the genre? Is there any difference between writing a Young Adult and New Adult book?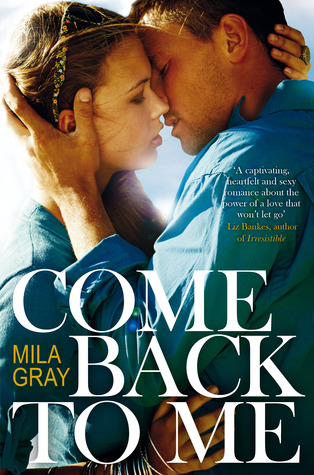 Actually, I was asked to by the editor who acquired Hunting Lila and most my YA books. She moved from Simon & Schuster to Pan Macmillan and invited me to write a new adult novel for them. : ) I was very lucky. It's nice to get signed to a publisher on just a paragraph story idea.
There's a big difference in terms of the level of steam! My new adult is fairly graphic (I've told my parents and mother in law they are under no circumstances to read my new adult!). And also my YA books are all thrillers whereas my NA is just contemporary romance, which is much, much easier to write I find.
It's awesome that you have published so many books (14 books so far!) in these three years. Can you please share with us some tips on how to juggle between writing and daily life tasks?
Oh goodness, I don't know if I actually have much balance. At the moment I'm spending 15 hour days in front of my computer. I am blessed to live in Bali where I get a lot of help. Not doing the dishes means more time for writing.
I'm also very focused. I start work at 6am and I keep going. When I'm writing I write for about 6 hours straight.
Being able to touch type very fast also helps.
Is there any difference between Liva and your heroines in other series? How do you differentiate the voices of your characters?
I think Liva's probably my toughest character since Evie in Fated. She's grown up overseas (her father owns a private security company) around bodyguards and wealth. She's a loner and incredibly smart.
To differentiate voices I think of the plot and then think of the best character for that plot – in terms of personal growth and backstory. I find it really easy to think of characters once I know their backstory as that influences who they are. Liva's bodyguard was shot in front of her when she was younger – and it was her fault – or she thinks it was her fault. So then I just tried to imagine what that would do to a person to carry that level of trauma and guilt. Then I tried to picture her life and all the security and what that might feel like.
If you could have any job in this world, what would you want your job be?
Ryan Gosling's personal dresser.
If you could be a superhero, what would your superpower be?
Telekinetic like Lila from Hunting Lila.
If you were in Liva's situation (witnessed a brutal murder and targeted!), would there be any moves that you would take differently?
No. I think she's totally kickass. After the initial shock wears off she thinks like a pro. I know I'd never be that calm and collected.
Lastly:
Please share with us a particular passage from OUT OF CONTROL that you really love!
Thank you for the interview, Sarah! You're such a wonderful person and a brilliant author. :)
Thanks so much for having me on your blog!
Remember to check out my Facebook page as I host regular giveaways!
Having spent most of her life in London, Sarah quit her job in the non profit sector in 2009 and took off on a
round the world trip with her husband and tutu-wearing daughter on a mission to find a new place to call home. After almost a year spent wandering around India, Singapore, Australia and the US, they settled in Bali where Sarah now spends her days writing and trying to machete open coconuts without severing a limb.
She finished her first novel Hunting Lila just before they left the UK, wrote the sequel, Losing Lila, on the beach in India, and had signed a two book deal with Simon & Schuster by the time they reached Bali.
Since then she has published a further four novels and several short stories. The contemporary thriller The Sound, will be published in the US in May 2014, while Out of Control, a thriller with a focus on human trafficking, will also be released in May in the UK.
As well as Young Adult fiction, Sarah writes New Adult fiction for Pan Macmillan under the pen name Mila Gray. Her first novel Come Back To Me will be out in summer 2014.
Sarah has co-written the Hunting Lila screenplay and is working on several other books and screenplays (multi-tasking is one of her favorite things).
Sarah is represented by Amanda Preston at Luigi Bonomi Associates (literary agents), and by Josh Varney & Mady Niel at 42 for screenwriting and books to film.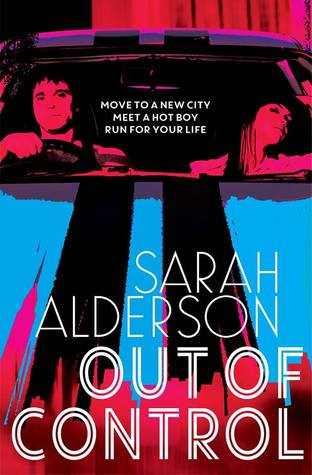 From Goodreads:
When 17 year old Liva witnesses a brutal murder she's taken into police custody for her own protection. But when the police station is attacked and bullets start flying it becomes clear that Liva is not just a witness, she's a target.

Together with a car thief called Jay, Liva manages to escape the massacre but now the two of them are alone in New York, trying to outrun and outwit two killers who will stop at nothing to find them.

When you live on the edge, there's a long way to fall.
And of course... what you all have been waiting for! :)
a Rafflecopter giveaway
Open INTER

NATIONAL. The winner will win an ebook copy of OUT OF CONTROL provided by lovely Sarah Alderson, so make sure that you thank her and follow her journey through the bookishland! :)
Giveaway ends June 1. Winners will be notified by email. May the odds be ever in your favor! :)

a